Hyperformance Products Inc. Balance-Rite Prop Balancer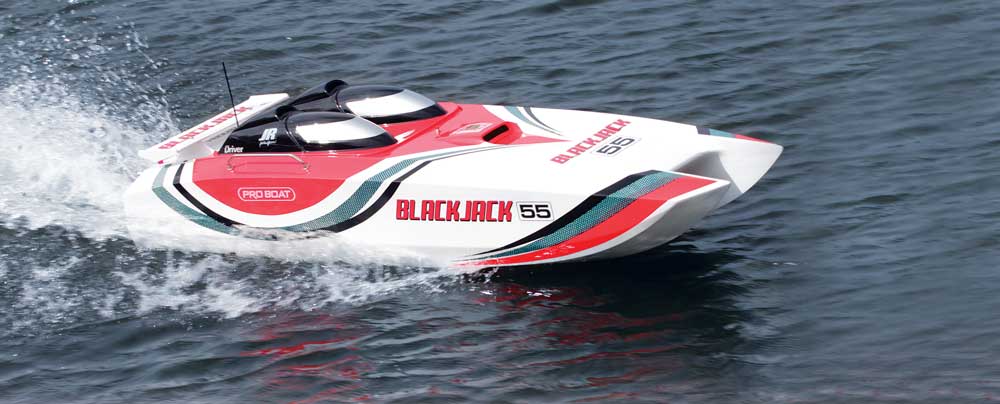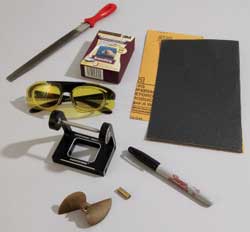 A sharpened and balanced propeller is critical to a boat's driveline efficiency and overall performance, and the Balance-Rite CNC-machined, anodized, billet-aluminum magnetic balancer from Hyperformance Products helps you to quickly and precisely take care of props with 3/16- and 1/4-inch hubs; a 1/8 shaft is available separately.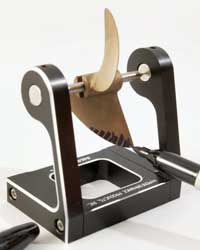 Step 1
When rotated, an unbalanced propeller swings back and forth and stops with the heaviest point at the bottom. Mark the low point.

Step 2
Start by sharpening the front edge of the heavy blade. Keep the trailing edge flat and square.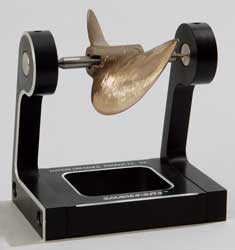 Step 3
Work back from the leading edge over the outer convex side of the propeller.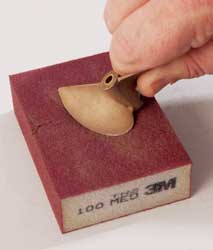 Step 4
Flexible coarse sanding blocks make fast work of removing material evenly.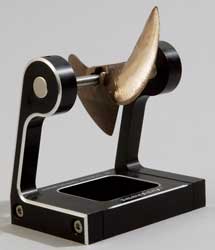 Step 5
Check the prop's balance often; keep going until the blade is slightly lighter than the other side.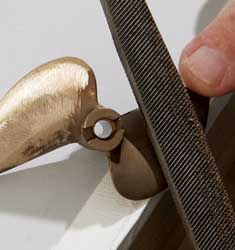 Step 6
Switch to the other side, working from the leading edge back.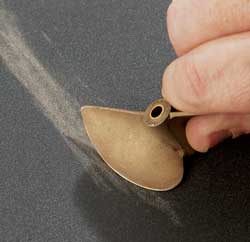 Step 7
Work with progressively finer-grit sandpaper to remove any gouges in the propeller.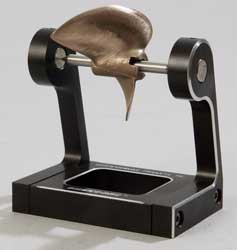 Step 8
A balanced propeller will stop in any orientation on the balancer with no further movement.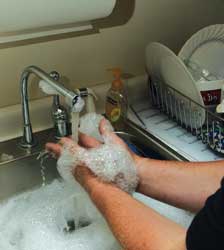 Step 9
Immediately hit the sink and wash your hands thoroughly to remove any metal particles.
Links
Hyperformance Products Inc., hyperprod.bizhosting.com, (714) 893 0030