A Basic Guide to Wind-Powered Boating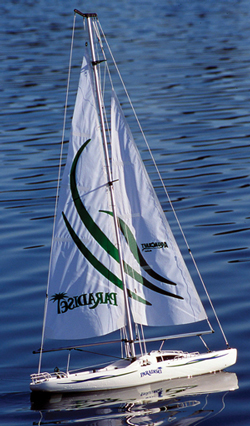 For anyone who might be interested in RC sailing it can sometimes be difficult to determine such things as what kind of sailboat to start out with, how to set it up and then how to best enjoy it on the water. Only a small percentage of hobby dealers are RC sailing savvy; so, this article will focus-on giving the novice sailor all of the information required to choose his/her's first wind-powered marine craft.
SIZE/TRANSPORT NOTES
Since RC sail craft are available in many shapes that feature different mast/keel layouts, the beginner will need to first figure-out what size yacht will fit his/her lifestyle. If you have a small vehicle and limited storage space at home, a 20 to 30-inch long hull with an easily detachable mast/sails and a detachable lower keel may best suit your needs. If you choose a larger hull with an equally long mast and keel, it will take-up a lot more vehicle trunk volume; plus, more pre-sail assembly at the lake. Now if your local sailing location has any amount of submerged vegetation, a hull with a shorter-length lower keel will help prevent any weed buildup problems on the underside of the boat. As for the mast/sail layouts available, most kit/RTR boats use a two-piece mast to ease transport and the lower keel mounts in a recess in the hull bottom and it's retained by a single thumb nut on the deck of the hull.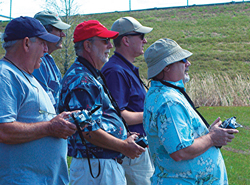 KIT VS. RTR
Until recently the only way to start out in RC sailing would involve building a kit boat made-up from either a wood, fiberglass or molded plastic hull. Today both plastic and fiberglass RTR yachts are commonplace; so, you can now choose between constructing your first sail craft from a kit or by going with an almost-ready-to-run sailboat. If you've had some previous RC car/aircraft experience and have enough workspace, a sailboat kit from such companies as Victor Model Products, Thunder Tiger, Kyosho and Graupner can be built using regular hobby tools, adhesives and paints. To complete the majority of these kits you'll only need to roundup a stick-style, two-channel surface radio with two servos, one of which will need to be a high-torque model to control the movement of the jib/main sails on the mast.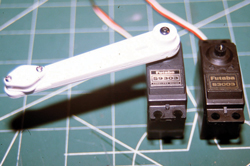 In the event you decide to go with a RTR sailboat, Pro Boat, AquaCraft and several of the kit makers listed above all sell preassembled yachts that are suitable for the novice sailor. In most cases, these RTR boats come from their boxes with only the need to install the pre-rigged mast and sails, attach the keel unit and assemble the hull's support stand. Adding some batteries to the boat's radio system will finish-up the yacht's basic buildup as you can then check/trim the rudder and sail movements on the prepped hull. Once rigged at lakeside, you'll want to make sure that all of the vessel's mast and sail control lines are properly attached and tensioned as indicated in the owner's manual. Then make a quick range check of the powered-up radio system to make sure that the sails and rudder run through their full range of motions. At this juncture you can launch your new sailboat and the fun of learning how to use the wind to "power" your hull can begin.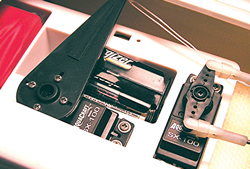 First runs: Depending on the wind's direction across the water you'll find that by letting out the sails (moving the left stick on the transmitter upwards) will "catch" the air and this is what's called running downwind or with the wind. To sail in the opposite direction (towards the wind) you'll have to steer the hull at an angle to the air which is "tacking" and this technique will have less sail extension than the downwind transmitter stick settings. If you steer the boat's bow directly into the wind it'll likely just sit there which is to put the yacht "in irons" and the sailor will have to let the bow swing to one side to again get air in the sails. An important factor to sailing in either wind condition is that you must have enough forward hull speed to maintain the flow of water past the rudder blade as this will allow you to turn the hull whenever needed. It will take some time to master the balance between wind speed, sail settings and hull angles to the wind; but, in only a short time the novice will be able to maneuver his/her yacht no matter which direction the air is moving.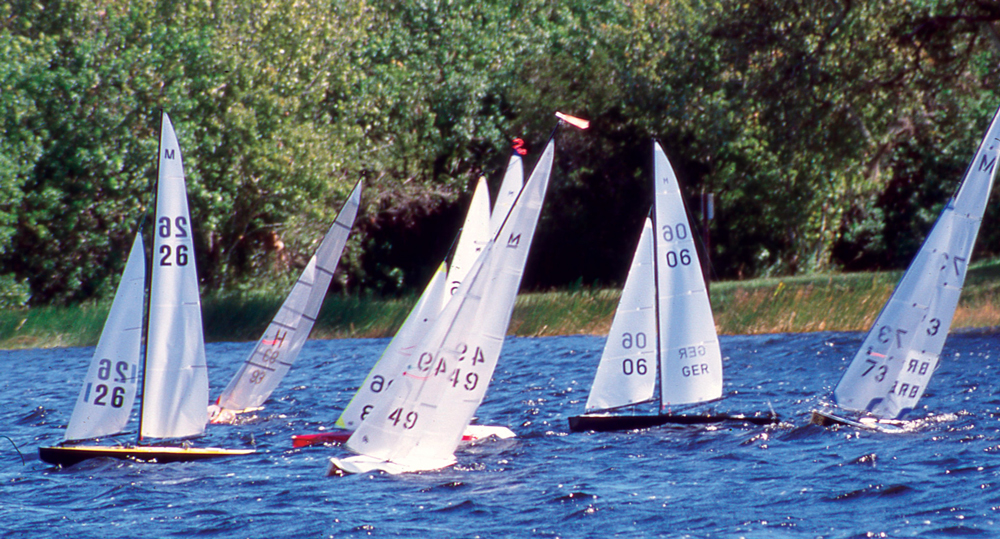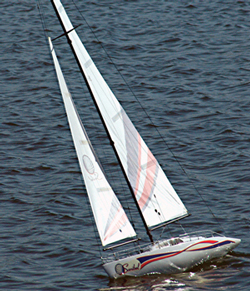 Sail support: Like all RC activities model sailing is more fun with a group of boaters and it's not hard to locate other sailing enthusiasts that might reside near your home. The American Model Yachting Association's website features a nice club directory to help you pinpoint and contact fellow sailors in your area and you can also use the site to help look for any yacht hardware or racing rules that apply to your brand boat. Custom sails, servos, etc. are all found in the suppliers listing while the rules guidelines section will tell just what modifications on your hull should you decide to try your hand at sailboat racing. Many current RTR and kitted sailing hulls regularly compete throughout the country and the sport sailor can learn a lot of useful running tips from those who race the very same sail craft as the one bought by the beginner. The adaptability of most RC yachts make them fun because both the sport and competitive sailor alike can upgrade their hull's setup to improve the boat's on water performance and do it for only a small outlay from their RC budget.
SAIL POINTS
• Always apply a drop of CA glue to each rigging cord knot to prevent any mast/sail spillage in breezy conditions.
• When rigging the hull lakeside, keep the boat out of direct winds or simply lay it on the grass to avoid a blow over.
• Remember, a setup sailboat doesn't like to be anywhere near a running ceiling fan.
• Braided fishing line (with the same outside diameter) can be used to repair/replace any mast or sail lines.
• Be sure to take a folding chair to the lake because the average yacht can sail for a minimum of two hours.
• Since most of a sailboat's weight is in the keel, carrying it by the lower keel will be the most stress-free way to launch/retrieve it at the lake.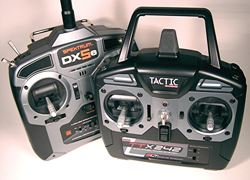 WRAP UP
Equally suited to anyone looking for a quiet way to unwind from work or to experience a new style of RC boat racing, today's selection of RTR/kit yachts can easily fit the requirements of the first-time sailor. Capable of conforming to any boater's storage, transport and local sailing conditions a RC sail craft will only demand a simple cleanup and battery recharging between trips to the lake to enjoy some more wind-driven boating fun.
LINKS
Aquacraft Models aquacraftmodels.com, 217-398-0007
AMYA theamya.org
Pro Boat Models proboatmodels.com, 217 352-1913
Thunder Tiger ttamerica.com, 217-398-8970
Victor Model Products victor-model.com, 337 202-1916