Getting Ready to Make Some Serious Waves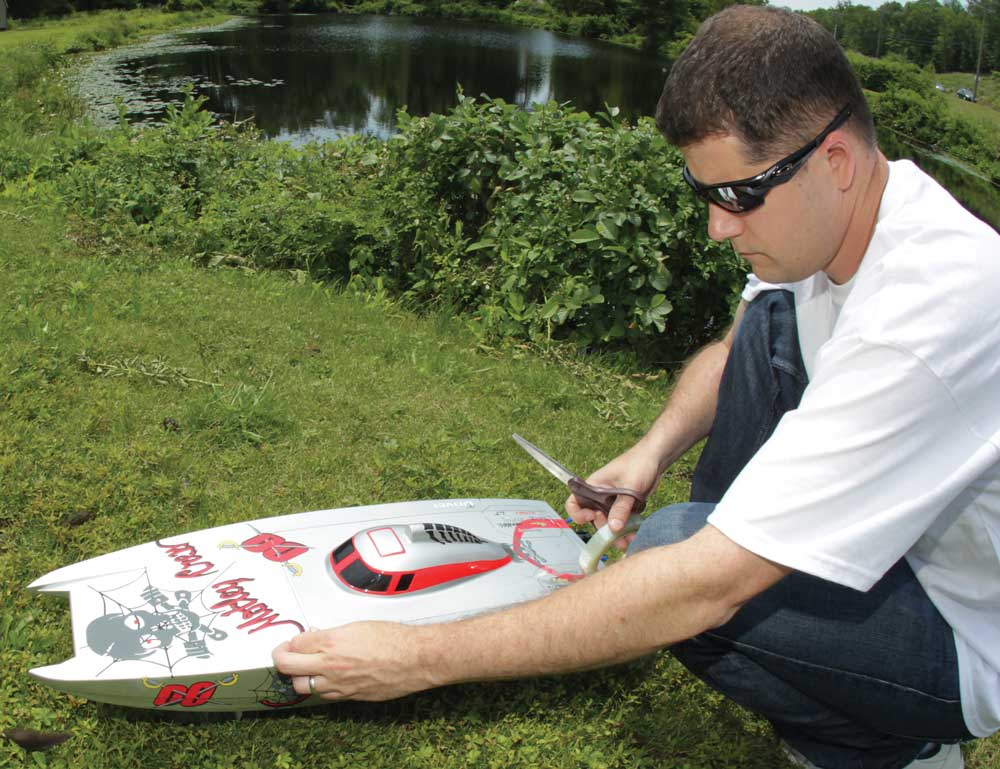 We all know how much fun it can be to get out on the water with a new boat, but getting on the water correctly is more important than getting on the water quickly. When you first get a new boat there are several steps you'll want to follow to ensure that you won't be retrieving your boat anytime soon. From prepping your electronics, drive system, battery and hull there are a number of details that will make your life easier down the road…or river…or, well you get the point. So let's roll up our sleeves and get our boats ready.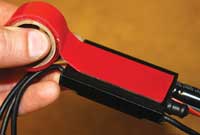 ELECTRONICS
RTR, or more accurately RTF (Ready-To-Float) boats have made it easier for just about anyone to get into RC boating and be successful quickly and easily. While all the electronics will come pre-installed for you, there are a few simple tips here that can help you better protect your electronics. From time-to-time the ESC, switch or receivers that are included can come off of the inside of the hull as the stock servo tape may not hold during shipping. If this is the case, re-adhearing your recevier and ESC to the inside of the hull will help keep your gear from getting bounced around your hull. Parma's Pro Servo Tape (PAR8044) has been a long-time favorite of ours as it holds really well when you want it too, but still comes off in 1-piece when you want to remove components.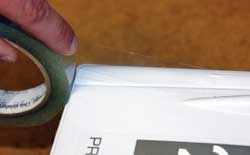 In addition to making sure your electronics are securely mounted, you can also take an extra step in helping protect them from the elements. Today's ESC's and receivers used in boats are highly water resistant, however any extra steps you can take to better seal off your electronics will simply help them live longer down the road. Pro Boat makes this really cool flexible tape you can use to better seal off the inside radio boxes. You can also use this tape to seal the seams between the canopy and hull to make your boat super-sealed off to water.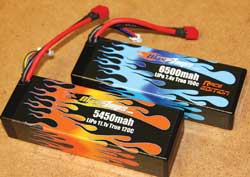 BATTERIES
While some boats are complete RTRs that include your battery packs and chargers, this is still the exception and not the rule. If you are buying a boat with a brushless motor system, it is important to invest in some quality battery packs. While NiMH batteries work well enough, LiPo batteries have become the choice when it comes to RC batteries. When selecting a battery, you'll want to purchase something that has a suitable C-Rating. If you don't know what it is, the C-Rating refers to the current-carrying capacity of a LiPo battery. The higher the C-Rating of a battery, the more load it can handle without being damaged. For RC Boats we've found that batteries with a 30C rating or higher tend to work the best in most applications. While you can use lower rated batteries, you may risk damaging your packs by drawing more current than they're really rated for.
BATTERY CHARGER
In addition to your battery packs, you'll also need a quality charger. Even if your boat came with one, the included chargers generally take longer and don't do nearly as good of a job in charging and maintaining your battery pack. Fast chargers will reduce your downtime, charge your batteries more completely and safely and overall enhance your boats performance and fun factor. Hitec, Dynamite, Duratrax and others even have chargers capable of charging NiMH, NiCd, LiPo, Li-Fe and other chemical types of batteries off of a 12v DC car or full-size boat battery or a standard 110v AC electrical outlet. Many of these chargers offer more than one output on them which is ideal if you have a boat that runs on two battery packs. One piece of advice is that if you are using LiPo batteries, you should always place your battery in a LiPo Sack to be as safe as possible.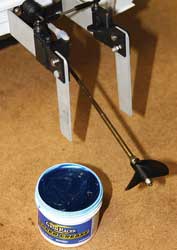 DRIVE SYSTEM
How does your motor transfer its power to the propeller? Generally it is via some sort of drive or flex shaft. That drive shaft has some sort of tube that it uses to exit the hull and attach to the propeller mount. This drive shaft and tube can be a source of incredible friction. In addition, some water can travel back up through this tube and get inside your hull. Before you drive your boat for the first time you should follow the manufacturer's instructions for removing the flex or drive shaft and lube the drive shaft with some sort of marine grease. Both Aquacraft and Pro Boat offer quality marine grease solutions to help you take care of the drive shaft and provide even better waterproofing as the marine grease provides a wonderful seal between the driveshaft tube and the driveshaft itself.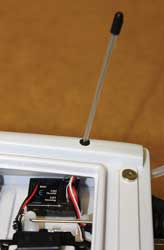 RADIO SYSTEM
Water has some unique affects on the RF signals sent out from our RC transmitters, but properly setting up your radio system can make a huge difference in your boat's performance. Regardless of whether you are using a 75Mhz, 27Mhz or 2.4GHz system you need to make sure you always use an antenna tube to get your antenna as high as possible. This gives you the best possibility of getting a solid signal to your receiver. If your receiver utilizes two antennas, such as Futaba's FAAST or Spektrum's marine receivers, mount the secondary antenna perpendicular to the primary antenna, generally along the inside of the hull. When you do this, make sure to mount the second antenna in the hull above the waterline. Finally, and I know this sounds silly, but make sure you use fresh batteries in your transmitter. Far too often boats lose signal because the transmitter stops transmitting due to dead batteries.
WRAP-UP
RC boating is a great way to enjoy our awesome hobby. Boating can provide the speed, handling and fun that is unmatched in our hobby. Through these basic steps you can make sure your boat is setup properly to maximize your fun and minimize the down time. In all, these tips should take you less time to complete than it takes to charge your battery pack, but pay dividends that will last and last.
Words: Scott Donaldson